Skip to Content
Thinking About Your Child's Dental Care as They Go Back to School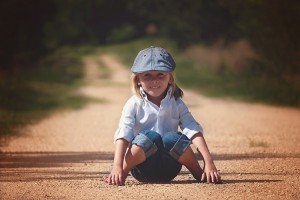 Whether parents and children or ready or not, it's time to begin to think about all those things that need to be done before school starts. There are school supplies to buy, it's time to make sure school clothes fit and of course, you actually have to register for school, too.
With everything that needs to be done, your child's dental health routine may be the farthest thing from your mind, but the beginning of a new school year is an excellent time to review oral health routines, make sure all dental records are up-to-date with the requirements of the school your child attends and also an important time to make sure your child has all the supplies he/she needs to have the best opportunities for excellent oral health.
Buy a new toothbrush: While you're out shopping for school supplies, pick up a new toothbrush, too. Toothbrushes should be changed every three to four months or sooner if your child has been sick. When bristles become frayed, they won't clean teeth as thoroughly.
There are many different choices when it comes to buying a new toothbrush, but the basic choices come in manual or electric toothbrush. Both types are effective when used properly at least twice a day. Make sure that the toothbrush you choose has soft bristles, though.
Dr. Kassem highly recommends using a Sonicare toothbrush, if possible. While a Sonicare toothbrush costs a more than the standard toothbrush, Dr. Kassem has seen patients benefit from the technology used by Sonicare.
Standard electric toothbrushes vibrate between 2500 and 7000 strokes per minute, making it so that the person doesn't have to move the brush around as much. Sonicare toothbrushes vibrate between 30,000 to 40,000 strokes per minute and clean areas a typical brush may not reach. When the Sonicare Toothbrush vibrates, it creates saliva and gets water and toothpaste below the gum line, which is often missed when brushing manually. Sonicare toothbrushes are available for purchase at Mahomet Family Dentistry.
Go back to the school routine now: When the first day of school rolls around, lazy mornings will soon become a pleasant memory. Even though your children may still wake up later now, make sure that they at least get into the routine of eating a healthy breakfast and brushing their teeth before they move on to the next activity.
Make a healthy breakfast, snack and lunch: Actually, most children are probably able to prepare their own food when it comes to breakfast, lunch and a snack, but you can provide the foods for them make the right choices. Foods like milk, cheese, fruits, berries, carrots, celery and leafy greens will give your children the vitamins they need to build strong teeth that'll last a lifetime. Sugary foods such as fruit snacks, soda, sports drinks, chips and candies will wear down encourage the growth of bacteria that causes plaque and tartar, which lead to irreversible damage on any tooth.
Purchase an athletic mouthguard: Kids love to play. Here at Mahomet Family Dentistry, we love hearing stories about your child's success both on and off the field. But sometimes we get calls about a loose, damaged or lost tooth (or sometimes teeth) as a result of a collision or fall on the field. These injuries are easily preventable with a mouth guard. At Mahomet Family Dentistry, we have boil and bite mouth guards (in a variety of colors!) available for your child.
Dr. Kassem can also make custom mouthguards for your child.* According to the Neurologic Rehabilitation Institute, custom mouthguards can also reduce the risk of jaw injuries and even some sport-related concussions.
Remember in accordance with the Illinois State Law, children entering grades kindergarten, second and sixth grade are required to have an oral health examination.
*fee included for custom mouthguards